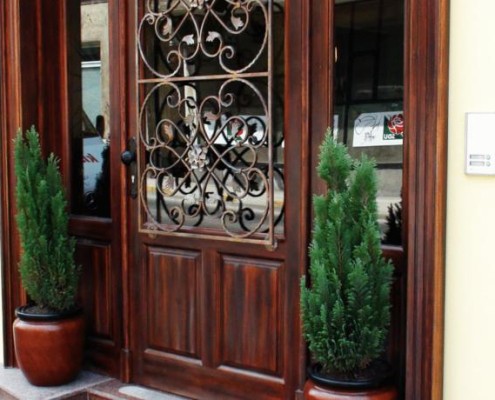 Few words About Us
Hotel Mod in its offer provides accommodation on bed and breakfast basis and in single and double rooms .
Prices of overnight stay with breakfast:
Single: 85,00KM (44,00 EUR)
Double: 120,00KM (62,00 EUR)
Apartment: 170,00KM (88,00 EUR)
Room prices include breakfast, tax, insurance and VAT .
Following international standards, comfort to our guests is guaranteed in rooms equipped with cable TV , minibar and free Wi-Fi internet access. We offer a total of 9 rooms , all rooms are single and double , with spacious bathroom that has modern shower and the possibility of separating beds . On the ground floor there is a reception and lobby bar with breakfast area. Limited number of seats and guaranteed comfort promise unforgettable moments and nice time in our hotel.